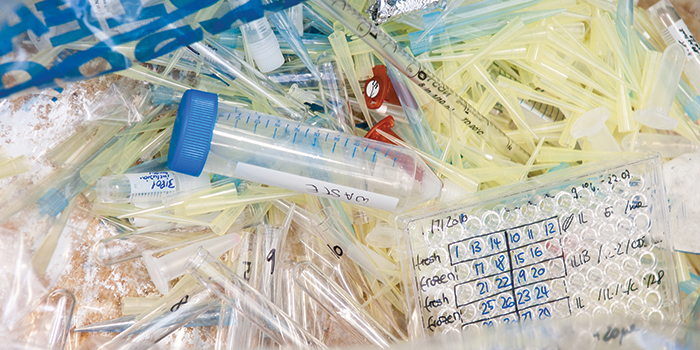 Happy (and Healthy) New Year!  
As the life sciences, pharmaceutical, healthcare, educational and industrial market sectors continue to leverage the use of biological materials to advance science, medicine, quality of life and higher learning, the safe management of the resulting regulated medical waste (RMW) to protect against infectious hazards is a critical public health priority.  Never has this need been more apparent than during the first global pandemic in a century.  But we must revisit what we mean by "safe management" of RMW as the true need surpasses human health as defined solely by infections and encompasses the health of all life on the planet.
With an estimated global market of RMW approaching $50 billion annually, the need for sustainable management practices is glaringly apparent.  Couple this need with the old paradigms of heavy transportation and hazardous energy intensive processes, and the impact on our environment and human health is both unsustainable and unnecessary.  Clym seeks to shatter the old paradigms hardened in a carbon-based past by bringing to market a fully sustainable regulated medical waste management service in 2022.
By employing the greenest, state of the art RMW processing, assuring the safest, most efficient and sustainable treatment of medical waste, Clym will disrupt the industry standards of hazardous emissions, wasted energy and landfill dependence.  By partnering with our sustainability minded clients to develop waste stream specific strategies to optimize upcycling and recycling, we will create solutions that meet client defined needs.  By studying processes to define segregation strategies, we will maximize the inherent value in treated products while reducing the burden of materials transportation.
Our mission is bold and our future has never been brighter.  Over the coming weeks we will lay out our plan to lead the charge toward globally sustainable RMW management.  We invite all generators of medical waste, whether current clients or potential customers, to join us in this push to disrupt the old practices that clearly don't work.  Contact us today to learn more and see how simple and powerful the transition can be for your organization.